Dermal Fillers, Lip Treatments, and Skin Rejuvenation
The natural aging process can see your lips shrink, losing definition and plumpness, while facial lines become more pronounced. Dermal fillers are a highly effective non-surgical treatment to restore your good looks, with no downtime.
All areas of the face can be treated with dermal fillers and the Hello Handsome team are the UK's leading male filler and lip experts.  Our highly-effective hyaluronic acid-based fillers restore volume and youthfulness to each treated area, leaving you looking refreshed, replenished and rehydrated. We offer only top surgical-grade fillers including Profhilo.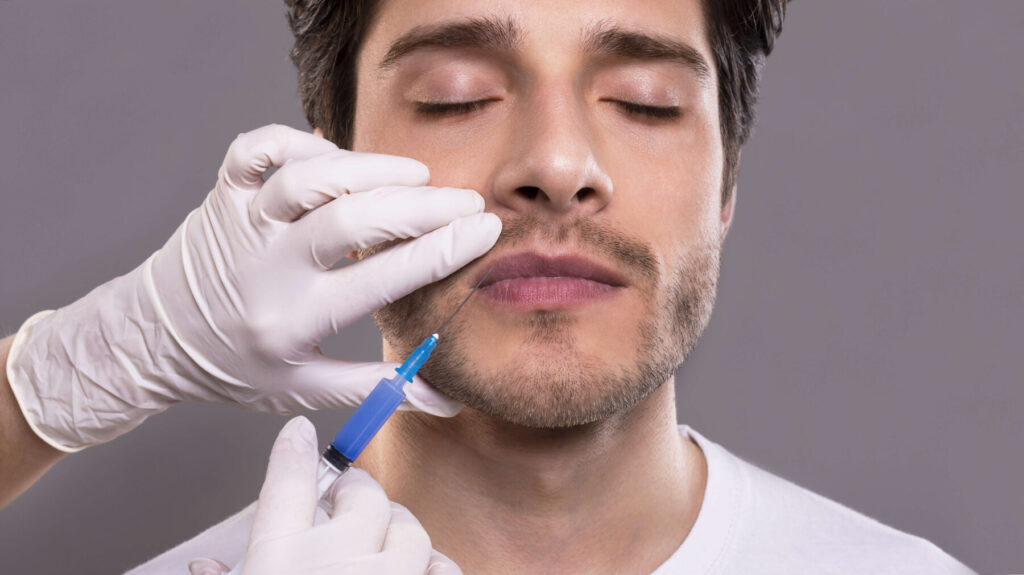 Want to improve your complexion and get glowing, healthy skin too?
We also offer  Rejuvapen, a microneedling device used to treat scars, acne scars, lines, wrinkles, and stretch marks, improving skin texture and tightening the skin.
Treatments can be completed in as little as 30 minutes.
Areas for filler treatment include:
Lips

Cheeks

Corners of the eyes

Under eye rejuvenation

Nose to Mouth lines (nasolabial fold)

Mouth corners

Tear Troughs

Smokers lines

Hands
Get in touch to speak to one of the team
No question or query is too big or too small.